Stem Cell Core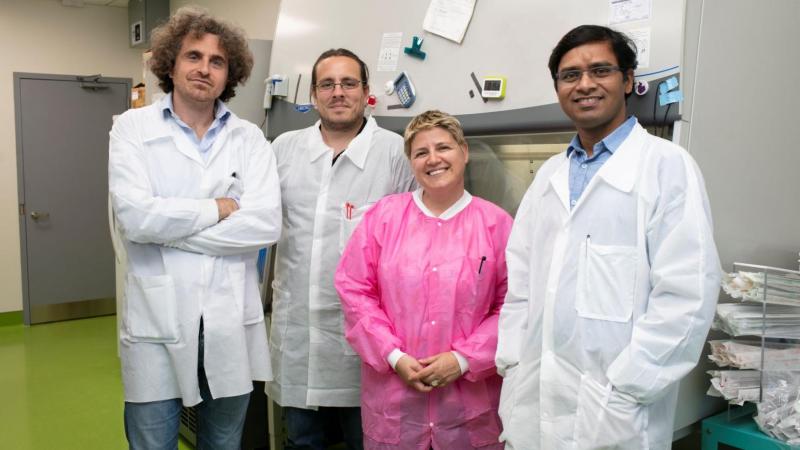 The Stem Cell Core Facility is a multi-center facility at Columbia University Irving Medical Center, created to help users take advantage of up-to-date resources in the stem cell field in a timely and cost-efficient way.
The Columbia Stem Cell Core Facility has two primary aims:
To give our users access to quality-controlled pluripotent stem cells and stem cell-derivatives prepared using standardized approaches
To offer genome editing services for the generation of custom-designed cell lines
The Stem Cell Core Facility also offers training sessions and informal interactions between scientists from multiple laboratories working on different stem cell models. Some reagents commonly used in stem cell labs, as mTeSR1 media and irradiated mouse embryonic fibroblasts, are also available at discounted prices for our users.
We are connected to Stem Cell COREdinates, a consortium of pluripotent stem cell-focused core facilities, which allows us to take advantage of the sharing of the most updated and efficient protocols, expertise, and reagents.
Cell Production
The Cell Production section of the Stem Cell Core Facility offers to its users maintenance and supply of human ESC/iPSC; derivation and characterization of hiPSC from fibroblasts or blood; and differentiation of human pluripotent stem cells into functional, mature, highly purified progenies (including neuronal, cardiac, and retinal pigment epithelium). 
Gene Editing
The Gene Editing section of the Stem Cell Core Facility provides various services, including insertion of transgene and targeted single nucleotide modifications.
Stem Cell Equipment
Some equipment, including the picking hood, the Lonza Nucleofector 4D and the Life Technologies Neon, is available to users for rental. Please contact us for more information.
Director
Barbara Corneo, PhD
Assistant Professor; Director, Columbia Stem Cell Core Facility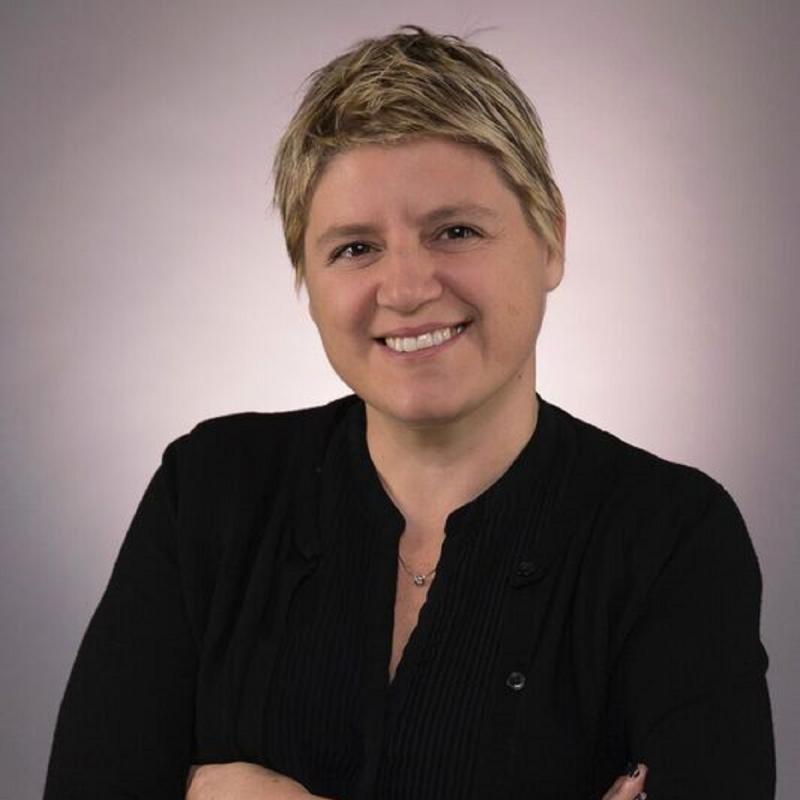 Contact
630 West 168th Street
Vagelos Physicians & Surgeons Building, Room 11518
United States
Open location in Google Maps
Barbara Corneo, PhD

Assistant Professor; Director, Columbia Stem Cell Core Facility

Barbara manages the daily activity of Columbia's Stem Cell Core Facility, bringing her knowledge of stem cell research and enthusiasm for collaborating and teaching to the Columbia stem cell community as well as external users. Barbara grew up in Italy and earned a PhD in Immunology in Paris, France, working on severe combined immunodeficiency and V(D)J recombination. She then moved to the United States where she continued working on the effects that mutations in the Rag1 & 2 genes cause on the immune system. Barbara then joined Dr. Gordon Keller's lab at Mount Sinai, where she learned the basis of hESC biology and worked on endoderm differentiation and specification toward hepatic and pancreatic progenitors. She then joined the Neural Stem Cell Institute, directed by Dr. Sally Temple, to learn more about the nervous system. She worked on iPSC derivation from human ocular tissues and differentiation of hESC and hiPSC into retinal pigment epithelium (RPE). Barbara now directs the Stem Cell Core Facility, to provide support and to offer her expertise and help to any user interested in learning more about adult stem cells, embryonic stem cells, induced pluripotent stem cells, and their differentiated progenies.

Dario Sirabella, PhD

Associate Research Scientist

Dario is in charge of the Cardiac Core Facility unit, a key resource in the Stem Cell Core Facility for providing standardized preparations of human pluripotent stem cells as well as their differentiated progeny of cardiac lineages. Dario has longstanding experience with stem cells. During his PhD studies at the University of Rome, he extensively studied skeletal muscle-derived stem cells and fetal vessel-associated stem cells, with particular focus on multipotency and differentiation into different mesodermal cell types. In the first part of his postdoctoral work at Mount Sinai School of Medicine, NY, he investigated specific molecular mechanisms involved in the signaling cascade that controls myogenic differentiation. Later, he became interested in pluripotency and started to work on reprogramming skeletal muscle stem cells and their transdifferentiation into cardiac cells.

Alejandro Garcia Diaz

Alejandro obtained his BS in Biochemistry from the Universidad Autonoma de Madrid, where his thesis was focused on identifying proteins interacting with the ribonucleoprotein of the influenza virus, under the supervision of Dr. Juan Ortin Monton. In 2004, he started working with Nobel Laureate Dr. James E. Rothman on a variety of projects that ranged from membrane trafficking to diabetes research. He then joined the Jenifer Estess Laboratory for Stem Cell Research at Columbia University in 2009, under the supervision of Drs. Christopher Henderson and Hynek Wichterle, where his research was aimed at differentiating motor neurons from induced pluripotent stem cells, design and production of lentiviruses and baculoviruses, design of DNA constructs for constitutive or cell type-dependent expression, etc. Alejandro also served as a Columbia Science Honors Program teacher of Experiments in Genetics and Molecular Biology for 7 semesters. Alejandro graduated in May 2018 from the Master's in Biotechnology program at Columbia Graduate School of Arts and Sciences. His thesis, which focused on the use of the CRISPR-Cas9 technology to develop lineage-specific reporter iPSC lines, won the Thesis Research Distinction Award.

Achchhe Patel, PhD

Associate Research Scientist

Achchhe received his PhD from University of Delhi, India. He worked as a postdoctoral researcher at Wake Forest University School of Medicine, NC, to understand host-pathogen interactions of the intracellular parasite, Chlamydia trachomatis. He entered the field of stem cell research by joining the laboratory of Ihor Lemischka at Icahn School of Medicine at Mount Sinai, New York, and was involved in the identification of gene networks in insulin resistance using patient-derived iPSCs. He worked in collaboration with Dr. Sunita D'Souza in the Mount Sinai stem cell core facility, where he was trained in the generation of iPSCs and development of protocols for differentiation and characterization of skeletal muscle cells and adipocytes. Achchhe joined Columbia's Stem Cell Core Facility in the summer of 2016 where he offers diverse services, including reprogramming and differentiation of motor neurons, hepatocytes, and skeletal muscle from hPSC.