Flow Cytometry Core
CSCI Flow Cytometry is a full-service resource center, offering the Columbia University community access to high-end flow cytometry, analytical and cell sorting tools, as well as other complementary technologies. It is our mission to provide well-maintained, quality controlled, and monitored instrumentation; access to all technical information available to operate flow cytometry instrumentation and execute high-quality experiments; and flexibility of access to the instruments.
Our model emphasizes self-service cell sorter and cell analyzer access; we provide a comprehensive training program and support for researches who pursue this mode of instrument usage. Core staff is always physically present in the facility space, so guidance is at-hand when needed.
During staffed hours, from 9AM-6PM, Monday-Friday, instruments are set up and quality-control is assessed so users can immediately begin to set up their experiments with confidence that the instruments are fully-functional when they arrive at the core. For users who wish to use the instruments after hours, an additional training component is offered which includes startup, quality control, and more in-depth troubleshooting aspects. For these "super users", the instruments can be used on a 24/7 basis.
For users who do not plan on using the cell sorters extensively, we also offer assisted cell sorting during staffed hours.
Services
Access to state-of-the-art flow cytometry and cell sorting instrumentation

Comprehensive training for independent operation of flow cytometer analyzers and sorters

Self-service cell sorting

Operator-assisted cell sorting

Technical assistance, including experimental design and data analysis

Access to Luminex-200 platform

Access to BioMark and qPCR molecular biology platforms
We offer flow cytometry services held to the highest standards of quality and reproducibility and are skilled in stem cell assays as well as those of non-traditional cell types. We aim to execute sorts with high purity, recovery, and viability of the sorted fraction. When sorting cells for RNA extraction, we strive for high yield and quality. These core competencies are demonstrated by our success in the following applications.
Hematopoietic stem cell sorting
Tissue-specific stem cell sorting
Neuron sorting
Sorting for 10X Genomics experiments
Plate deposition for both clone development as well as genomics applications with extremely high deposition efficiency
Instrumentation
Two fully-configured BD SORP FACSAria cell sorters, "Jupiter" and "Neptune"
FACSAria "Jupiter" and FACSAria "Neptune" are 20-parameter, 18-color cell sorters equipped with 5 high-powered, spatially-separated laser lines (355, 405, 488, 561, and 640
Please see the CSCI FACSAria Filters and Fluorophore Guide for more details about Jupiter and Neptune's configurations.
FACSAria Laser Lines (adjustable power):
355 nm – 60 mW
405 nm – 100 mW
488 nm – 100 mW
561 nm – 100 mW
640 nm – 140 mW
Note that the configurations of both "Jupiter" and "Neptune" are identical, facilitating portability of experiments between the two instruments.
FACSAria features include:
Highly stable fixed-alignment optics that greatly simplify setup and troubleshooting
Next-generation square cuvette which offers superior fluorescence sensitivity compared to sense-in-air sorters and superb recovery performance for neurons and other large cells
Four nozzle sizes - 70 μm, 85 μm, 100 μm, and 130 μm to accommodate cell types of various sizes and robustness
4-way sorting into a variety of tube types, including 1.5 mL, 5 mL, and 15 mL tubes
Sorting onto a variety of plate types, including 96-well, 384-well, and Terasaki plates
Cooling of both sample input and sorted fraction
Integrated bubble detector on sample path, allowing sorting of entire volume sample without the worry of introduction of air bubbles into the sample fluidics
Aerosol Management Systems for biosafety concerns
Important: "Neptune" is equipped with a "BioBubble" Class I biosafety cabinet, while Jupiter" is not. All sorting of primary human tissue must be performed using "Neptune."
Bio-Rad S3e cell sorter: "Juno"
Bio-Rad S3e "Juno" is a two-laser, four-color benchtop fully-automated, walk-away cell sorter that boasts a variety of features that enable unprecedented ease of use. New users can be trained to operate the instrument in far less time than would be required for other cell sorters.
"Juno" is equipped with two colinear lasers (adjustable power):
488 nm (blue), 100 mW
561 nm (yellow-green), 100 mW
This instrument's optical detectors are configured as described below:
FL1 - FITC, GFP (488 nm excitation only)
FL2 - PE, dsRed (both 488 nm and 561 excitation)
FL3 - mCherry, PE-Texas Red (both 488 nm and 561 excitation)
FL4 - PE-Cy5, PE-Cy7, PerCP-Cy5.5, 7-AAD, APC, OR APC-Cy7 (both 488 nm and 561 excitation)
"Juno" is extremely well-suited to simple sorts of fluorescent proteins or cell-surface markers of up to 4 colors.
Key Features:
Sense-in-air cell sorting technology
Fully-automated, one-button startup
Fully-automated, one-button quality control that includes auto-alignment of lasers via picomotor control
Automatic, motorized alignment
Fully-automated, one-button shutdown
Sort volume monitoring
Stream monitoring for a fully "walk-away" experience
Sample line bubble detector - entire volume of sample can be sorted
Sample input and output cooling
Sorting into 5 or 1.5 mL tubes
Important: "Juno" is housed in a Class I biosafety cabinet, so human tissue can be sorted on this system.
Bio-Rad ZE5 cell analyzer, "Apollo"
The Bio-Rad ZE5 "Apollo" is 30-parameter fully-automated flow cytometer cell analyzer equipped with five lasers and can measure 27 fluorescence parameters simultaneously, 488 nm forward scatter, 405 nm forward scatter (optimized for smaller cells and particles), and side scatter (488 nm). The ZE5's unique optical design offers superior fluorescence measurement sensitivity for better resolution of populations.
Please see the CSCI ZE5 "YETI" Analyzer Configuration for details of specific filter and laser combinations.
Please see the CSCI ZE5 Fluorophore Guide for more information for panel design on the ZE5.
The ZE5 was designed with maximum flexibility in mind. Samples can be acquired from virtually any type of tube or plate type, and new plates can be quickly calibrated through Everest software. Acquisition is fully-automated, so users can set up the experiment and walk-away while it is running. This instrument implements sophisticated monitoring tools, including a bubble detector, so the instrument will stop acquisition automatically if a problem is encountered.
Additionally, the ZE5 is capable of acquisition speeds that far surpass those of other analyzers. The state-of-the-art electronics can process up to 100,000 events per second with no electronic aborts, and the sensitivity of the system permits sheath pressure of 10 PSI, approximately double that of comparable analyzers, which facilitates higher sample throughput. When using High-Throughput Mode, a 96-well plate can be acquired in less than 10 minutes at the fastest settings.
Main features include:
Simultaneous measurement of up to 27 colors
Two forward scatter detectors, including one measured off of the 405 nm laser and optimized for small particle detection
Sampling for any type of tube. Up to 40 5mL tubes can be loaded onto the instrument at once for walk-away analysis
Fully-automated startup and shutdown processes
Fully-automated sample line cleaning and unclogging
On-board room temperature-stable quality control beads and an automated one-button QC feature
Intuitive wizard-based experiment setup tool with integrated spectra viewer
Sample temperature control
Sample tube agitation
Sample line clog monitoring
Virtually zero dead volume
State of the art reduced-pulse peristaltic pump that facilitates fine control of sample rate, volumetric sampling and return of unused portion of sample to tube or well
Probe crash sensing mechanism to prevent bending of sample probe if path is obstructed
High-throughput mode for extremely rapid acquisition
Automated software-based plate calibration tool
BD FACSCelesta analyzer, "Pluto"
The BD FACSCelesta "Pluto" is 14-parameter, 12-color analyzer equipped with three lasers.
The FACSCelesta offers high-sensitivity for up to 12-color panels and is controlled operated with FACSDiva software, facilitating an easy transition for users from cell analysis to cell sorting on the FACSAria instruments.
Please see the CSCI FACSCelesta Configuration Guide for further details of the configurations.
Luminex-200
The Luminex-200 is a magnetic microsphere-based multiplexed assay system. This instrument is flow cytometry-based and can detect up to 80 targets in a single tube. The Luminex can detect both protein and nucleic acid targets and can read a 96-well plate in approximately 45 minutes.
Fluidigm BioMark HD microfluidic multiplexed genomic analyzer
The Fluidigm BioMark HD is a microfluidics-based multiplexed genomic analyzer that can accommodate a wide variety of sample types and chemistry. This instrument is capable of sensitivity of 15 orders of magnitude to enable measurement of gene expression profiles of single cells.
Applications include:
Gene expression
Genotyping
Protein expression
Digital PCR
Sample identification
The CSCI Flow Cytometry BioMark is capable of running both the 48.48 and 96.96 chips.
The 48.48 chip contains 48 assay inlets and 48 sample inlets for a total of 2,304 reaction chambers of 10.1 nL. The 96.96 chip contains 96 assay inlets and 96 sample inlets for a total of 9,216 reaction chambers of 6.7 nL.
Applied Biosystems QuantStudio 7 Flex real-time qPCR system
The QuantStudio 7 Flex real-time PCR System delivers reliability, sensitivity, and accuracy with the versatility of four interchangeable blocks and is optimized to enable the broadest range of qPCR applications.
Available blocks are:
96-well
96-well fast
384-well
TaqMan® Array card (384-well micro fuidic card)
Note: CSCI Flow Cytometry currently has only the 96-well and 384-well blocks.
The QuantStudio Flex 7 can measure up to 6 colors with 21 filter combinations.
Kep applications include:
Gene expression
miRNA profiling
SNP genotyping
Copy number variation
Protein thermal shift
High resolution melt
Pathogen detection
Pharmacogenomics
Access to CSCI Flow Cytometry
To access the core, please read these instructions and policies.
Reservations
We are a shared resource that is open to all Columbia University laboratories and researchers. Please contact core staff if you are interested in utilizing the instrumentation in CSCI Flow Cytometry. All scheduling, including training, is processed through iLab. Please make sure that you have an iLab account by registering and logging in.
The first step is a brief orientation meeting in the core, which is located in Hammer 710. After this visit, you will be granted key card access to the room. Training is required for users who wish to use the instruments independently. For users who wish to utilize the instruments with staff assistance, no training is required.
Important: To ensure staff availability, assisted use sessions must be arranged with the core facility before booking on iLab. Last-minute requests will be accommodated on a case-by-case basis, depending on staff availability. Please contact the core at CSCIflowcytometry@cumc.columbia.edu if you are interested in assistance with the sorters or analyzers.
Please note that the Luminex, BioMark, and qPCR machines are operated by users only. CSCI Flow Cytometry does not currently provide assisted use sessions for these instruments.
Operating Hours
Staffed Hours: Monday-Friday, 9 AM - 6 PM
Fully-Trained Users: 24/7
Training
Instrument training is offered on an as-needed basis that is limited only by staff and instrument availability. Training is hands-on, and CSCI Flow Cytometry will provide materials and documentation to ensure that all users feel comfortable and confident on the instruments. Training for the cell sorters and cell analyzers is billed at $85 per hour. Due to the relative simplicity of operating the Luminex, BioMark, and QuantiStudio, training is offered at no charge.
Please note that achieving full confidence on the instrument requires more time than the training session alone. CSCI Flow Cytometry staff is always on hand to help if need be, especially during the first several independent experiments.
CSCI Flow Cytometry Policies
The success of a shared resource is highly dependent on a level of mutual respect among the core users and between the core users and the instrumentation. The following policies have been established to ensure highly functional instrumentation, smooth transitions between user sessions, and an overall productive experience in CSCI Flow Cytometry.
Reservations and Cancellations
The reservation and cancellation policy depends on whether the user is part of a CSCI member lab (both Full and Affiliate members) or a non-member lab.
All cancellations that occur after the respective deadlines will result in full charge of the reserved time.
| | | |
| --- | --- | --- |
|   | Member | Non-member |
| Advance Reservations | Up to 30 days prior | Up to 7 days prior |
| Cancellation Policy | No later than 4 hours before the reservation | No later than 24 hours before the reservation |
Note that iLab permits only one set of scheduling and cancellation privileges. All users, whether part of CSCI labs or not, may book time in iLab up to 30 days in advance. However, all reservation requests require approval, and bookings will only be approved if they adhere to the scheduling policies detailed above.
All reservation requests will be approved or denied as soon as possible, up to 24-hours after they have been submitted.
Independent Usage
Trained users may operate the instruments independently without restrictions. However, this privilege is dependent on users both demonstrating proficiency with the technology and, most importantly, respect for the instrumentation, core policies, and other users.
Independent operators are expected to strictly follow all standard operating protocols. These protocols are designed to maintain the instruments in working order. Machine cleaning must be rigorously followed. Additionally, in the event of any issue or problem encountered during operation, core staff must be notified immediately so that a resolution can be implemented. Accidents and mistakes do happen, but it is extremely important that we know about any problems so that they don't affect other users.
Users are expected to check iLab and shutdown the instrument they are using if no one has scheduled a session afterwards. If an instrument is left on, CSCI Flow Cytometry reserves the right to charge the user for the duration of time that the instrument was left on.
While we will make all efforts to help users off-hours, we cannot guarantee that someone will be available. Please reach out if you encounter a problem, and we will do our best to help you resolve it remotely. The cytometer computers are equipped with Team Viewer, which allows us to connect and control the computer remotely.
Data Management
While CSCI Flow Cytometry will make all efforts to safeguard the data on the cytometer computers, we ultimately cannot be responsible for users' data. Data must be exported from the instrument computers immediately after the experiment is completed. Please use the OneDrive account that is associated with your CUIMC Office365 account. USB drives are not permitted to be connected to any of the instrument computers.
Additionally, in order to maintain the integrity of the FACSDiva databases and to maximize available hard drive space, a data purge is performed on a bimonthly basis. Both FACSDiva experiments and FSC files, generated more than two months before the date of the data purge, will be deleted from the cytometer computers. An email notice will be sent to users approximately one week before the deletion, and it is the users' responsibility to export and archive all data as needed before it is deleted.
Data Analysis Shared Computer
A dedicated analysis workstation is available in the facility. Please reserve this computer through iLab. There is no charge for this service. FlowJo is available for data analysis.
CSCI Flow Cytometry Service and FY2019 Rate Structure (effective 10/1/18)
| | |
| --- | --- |
| Service (per hour unless otherwise noted) | Rate (per hour) |
| Cell Sorting - FACSAria (assisted) | $90 |
| Cell Sorting - FACSAria (independent) | $65 |
| Cell Sorting - Bio-Rad S3e (assisted) | $75 |
| Cell Sorting - Bio-Rad S3e (independent) | $50 |
| Cell Analysis - ZE5 (assisted) | $85 |
| Cell Analysis - ZE5 (independent) | $60 |
| Cell Analysis - FACSCelesta (assisted) | $70 |
| Cell Analysis - FACSCelesta (independent) | $45 |
| Training | $85 |
| Luminex-200 (independent) | $45 |
| BioMark (independent) - per 4-hour run | $475 |
| Applied Biosystems QuantStudio 7 Flex Real-Time PCR  | $15 |
Testimonials
What our users are saying about us:
I have worked with the CSCI flow cytometry core for various types of experiments and I could not be happier with the results or experience! Most of my experiments have involved sorting proprioceptive sensory neurons neurons (both embryonic and adult) into 96-well plates for single cell RNAseq. Our scRNA sequencing consistently detects about 6,000-8,500 genes/cell, indicating that the equipment (FACSAria "Jupiter" in my case) does not have a negative impact on the viability of the sorted neurons. In addition, the facility is extremely accommodating with respect to scheduling, and it's manager (Mike Kissner) is very much adept in optimizing sorting parameters if need be. It's very clear that Mike really cares just as much– if not more! - about the results as I do!
Joriene De Nooij, Motor Neuron Center
My experiments take months to set up making every FACS sample precious. However, the care, thoroughness and level of knowledge at the CSI core make me confident that I will obtain the best possible results from each experiment! I have been sorting fluorescently labeled, primary cortical neurons for both single cell and bulk sequencing. The RNA quality for bulk sorts always yields high RIN values and concentrations consistent with the number of sorted cells, and the viability for my 10x single cell seq has been up to 80% (which is amazing for my finicky cells)! While the results speak for themselves, it is Mike's dedication to the success of my experiments which have made it a pleasure to sort at the CSI core. My sorts always begin on time, and Mike is very accommodating with scheduling, allowing everyone to maximize their time with the sorters. I wouldn't hesitate to recommend the core to anyone. No matter how complicated or stressful your sort, you will feel that your cells are in good hands!
Marcela Carmona, Rui Costa Lab
The CSCI Flow Core is reliable, flexible and easy to use. I've been using the BD ARIAs for both sorting and flow cytometry, and I can sign up for as little as 30 minutes because I know that each time the machine is up and running, has been calibrated and is ready to use. I appreciate that the machines are maintained in excellent condition: I've sorted live cells for both continued culture as well as for single-cell sequencing on the 10X Genomics platform, both of which yielded good results. I've also been able to extract high-quality RNA from fixed, immunostained and sorted cells using both the ARIAs without having to prep the machine separately to reduce RNase contamination. Most importantly, the staff are amazing - Mike and Daniel are always available (even by phone if they are away) to help out if anything comes up, and I've also been able to learn a lot about the machines and their various uses from conversations with them.
Sumin Jang, Hynek Wichterle Lab
Director
Michael Kissner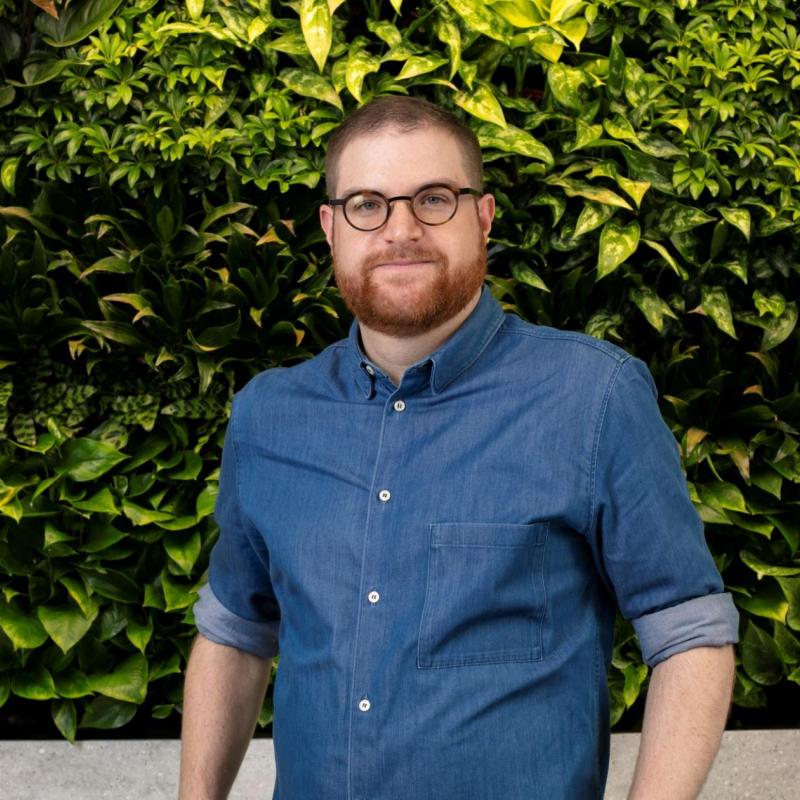 Michael Kissner

Michael has spent the past several years involved in flow cytometry in several roles that have given him a unique perspective of the field. His first exposure to the technology was in Diana Laird's laboratory at the University of California, San Francisco, where he used cell sorting to purify primordial germ cells to study germ cell development in the mouse. After a role as a Scientist at Partec North America, a manufacturer and distributor of analytical flow cytometry equipment, Michael assumed the role of manager of the Broad Center Cell Analysis and Sorting core facility, which served the Eli and Edythe Broad Center of Regeneration Medicine at UCSF. This core facility maintained three cell sorters and an analyzer and served a large group of users with broad research interests from both the Eli and Edythe Broad Center as well as users in the UCSF community at-large. After UCSF, Michael joined Bio-Rad Laboratories to participate in the launch of the S3e benchtop cell sorter. Michael's most recent position was at Propel Labs, a small engineering company with extraordinary expertise in designing flow cytometry instrumentation. Michael was a part of the launch team for the high-parameter YETI (now Bio-Rad ZE5) analyzer and worked closely with engineers, scientists, and early-adopter YETI customers to finalize the development the product. At Columbia, Michael manages all aspects of the CSCI Flow Cytometry, which maintains several high-end, high-performance, and well-maintained flow cytometry and cell sorting equipment. In his spare time, Michael enjoys spending time with his dog, Cooper, and cat, Sebastian, tending his indoor garden, watching movies, and cooking.

Daniel Troast

Daniel earned his MS in Biology from Rutgers University where his research focused on molecular ecology, evolution, and entomology. During his time at Rutgers, Daniel worked on a variety of research projects including examining the population genetics of migratory dragonflies. Following graduation, he gained experience working in a medical microbiology diagnostics laboratory, as well as performing pre-clinical trial data analysis for FDA submission, prior to joining the CSCI Flow Cytometry Core. As a CSCI Flow Cytometry team member, Daniel works to ensure high-quality results from our flow cytometry experiments by maintaining a variety of high-performance cytometry equipment and assisting users.