Flow Cytometry Core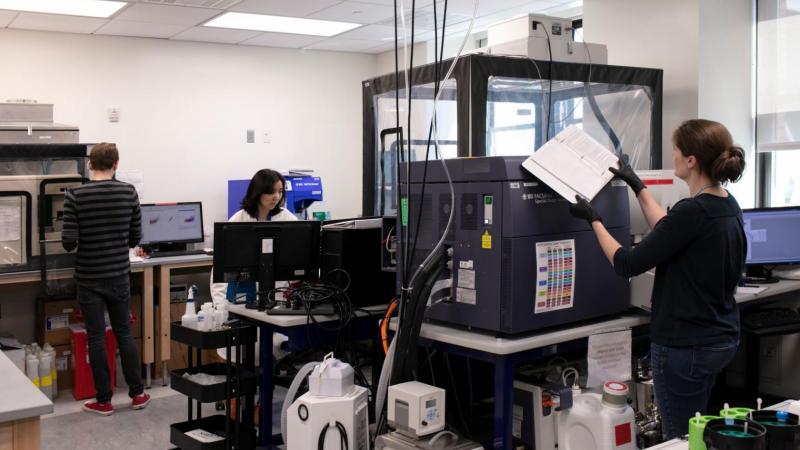 CSCI Flow Cytometry is a comprehensive shared resource lab (SRL) and center of excellence that provides the Columbia University community and external users access to high-end flow cytometry analytical and cell sorting tools and associated services. 
Our mission is to provide our users:
Access to well-maintained, quality-controlled, and regularly monitored instrumentation
Technical and educational information to support experimental design and operation of flow cytometry instrumentation to ensure generation of the highest quality data
Flexible access to the instrumentation to maximally accommodate our users' experiments
We strive for quality, consistency and robustness in the work performed in our facility, and we make all efforts to ensure the success of each flow cytometry experiment.
Our model emphasizes independent access to both cell sorter and cell analyzer technology. To this end, we provide a comprehensive training program and support for researchers who pursue this mode of instrument usage. This training program consists of both classroom-based and on-instrument training. Core staff is always physically present in the facility space, so guidance is at-hand when needed.
During staffed hours, from 9AM-6PM, Monday-Friday, instruments are set up and quality-control checked so users can immediately begin to set up their experiments with confidence that the instruments are performing properly. For users who wish to use the instruments during unstaffed days (weekends and holidays), an additional training component is offered which includes startup, quality control, and more in-depth troubleshooting aspects. For these "super users", the instruments can be used on a 24/7 basis.
For users who do not plan on using the cell analyzers or sorters extensively, we also offer assisted instrument sessions during staffed hours.
Services
Access to state-of-the-art flow cytometry, cell sorting, and image cytometry instrumentation
Comprehensive training, including both classroom-based and on-instrument portions
Self-service cell sorting
Operator-assisted cell analysis and sorting
Technical assistance and experimental support, including experimental panel design and data analysis
Access to supporting technology, including the Luminex-200 and QuantStudio 7 Flex real-time PCR systems
We offer flow cytometry services held to the highest standards of rigor and reproducibility and are skilled in flow cytometric assays and sorting of a diverse range of cell and tissues types.
Each sort performed in CSCI Flow Cytometry is configured to ensure the highest purity, recovery, and viability possible, and instrument setup is tailored to each unique cell type. Our active engagement in users' experiments allows us to ensure the highest chance of success of each experiment.
Access and Policies
Please refer to the Getting Started and Facility Policies document for an explanation of core operations and how to get started.
CSCI Flow Cytometry Uses iLab for scheduling and billing
Go To iLab
Operating Hours
Staffed Hours: Monday-Friday, 9 AM - 6 PM
Fully-Trained Users: 24/7
Rates
For details on rates click here
Testimonials
What our users are saying about us:
I have worked with the CSCI flow cytometry core for various types of experiments and I could not be happier with the results or experience! Most of my experiments have involved sorting proprioceptive sensory neurons neurons (both embryonic and adult) into 96-well plates for single cell RNAseq. Our scRNA sequencing consistently detects about 6,000-8,500 genes/cell, indicating that the equipment (FACSAria "Jupiter" in my case) does not have a negative impact on the viability of the sorted neurons. In addition, the facility is extremely accommodating with respect to scheduling, and it's manager (Mike Kissner) is very much adept in optimizing sorting parameters if need be. It's very clear that Mike really cares just as much– if not more! - about the results as I do!
Joriene De Nooij, Motor Neuron Center
My experiments take months to set up making every FACS sample precious. However, the care, thoroughness and level of knowledge at the CSI core make me confident that I will obtain the best possible results from each experiment! I have been sorting fluorescently labeled, primary cortical neurons for both single cell and bulk sequencing. The RNA quality for bulk sorts always yields high RIN values and concentrations consistent with the number of sorted cells, and the viability for my 10x single cell seq has been up to 80% (which is amazing for my finicky cells)! While the results speak for themselves, it is Mike's dedication to the success of my experiments which have made it a pleasure to sort at the CSI core. My sorts always begin on time, and Mike is very accommodating with scheduling, allowing everyone to maximize their time with the sorters. I wouldn't hesitate to recommend the core to anyone. No matter how complicated or stressful your sort, you will feel that your cells are in good hands!
Marcela Carmona, Rui Costa Lab
The CSCI Flow Core is reliable, flexible and easy to use. I've been using the BD ARIAs for both sorting and flow cytometry, and I can sign up for as little as 30 minutes because I know that each time the machine is up and running, has been calibrated and is ready to use. I appreciate that the machines are maintained in excellent condition: I've sorted live cells for both continued culture as well as for single-cell sequencing on the 10X Genomics platform, both of which yielded good results. I've also been able to extract high-quality RNA from fixed, immunostained and sorted cells using both the ARIAs without having to prep the machine separately to reduce RNase contamination. Most importantly, the staff are amazing - Mike and Daniel are always available (even by phone if they are away) to help out if anything comes up, and I've also been able to learn a lot about the machines and their various uses from conversations with them.
Sumin Jang, Hynek Wichterle Lab
Director
Michael Kissner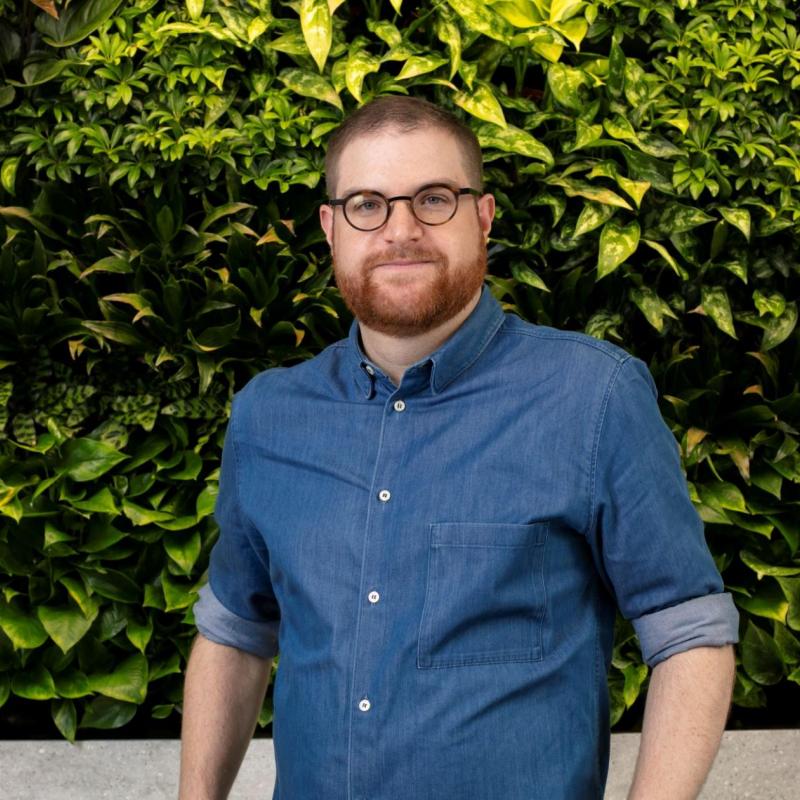 Michael Kissner

Michael has spent the past several years involved in flow cytometry in several roles that have given him a unique perspective of the field. His first exposure to the technology was in Diana Laird's laboratory at the University of California, San Francisco, where he used cell sorting to purify primordial germ cells to study germ cell development in the mouse. After a role as a Scientist at Partec North America, a manufacturer and distributor of analytical flow cytometry equipment, Michael assumed the role of manager of the Broad Center Cell Analysis and Sorting core facility, which served the Eli and Edythe Broad Center of Regeneration Medicine at UCSF. This core facility maintained three cell sorters and an analyzer and served a large group of users with broad research interests from both the Eli and Edythe Broad Center as well as users in the UCSF community at-large. After UCSF, Michael joined Bio-Rad Laboratories to participate in the launch of the S3e benchtop cell sorter. Michael's most recent position was at Propel Labs, a small engineering company with extraordinary expertise in designing flow cytometry instrumentation. Michael was a part of the launch team for the high-parameter YETI (now Bio-Rad ZE5) analyzer and worked closely with engineers, scientists, and early-adopter YETI customers to finalize the development the product. At Columbia, Michael manages all aspects of the CSCI Flow Cytometry, which maintains several high-end, high-performance, and well-maintained flow cytometry and cell sorting equipment. In his spare time, Michael enjoys spending time with his dog, Cooper, and cat, Sebastian, tending his indoor garden, watching movies, and cooking.

Rosemary Gordon-Schneider