Trainee Opportunities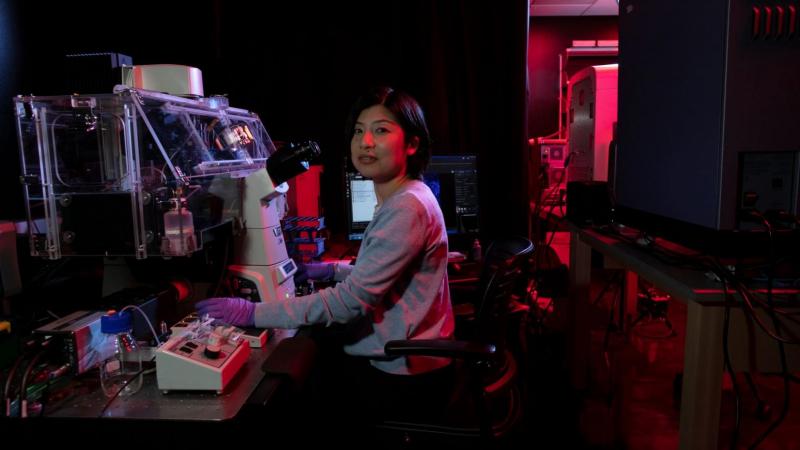 Summary Description
A full-time postdoctoral research scientist position is available in the lab of Mildred Embree, DMD, PhD, MS, in the College of Dental Medicine at the Columbia University Irving Medical Center campus in the field of stem cell biology and regenerative medicine. The project entails defining the cellular mechanisms regulating stem cells in cartilage development and osteoarthritis. The project also involves determining therapeutic mechanisms underlying a novel, osteoarthritis drug for cartilage regeneration. The post-doctoral research scientist will collaborate with a multi-disciplinary team consisting of clinicians and basic researchers in the College of Physicians and Surgeons, College of Dental Medicine and outside institutions. This project is under sponsorship of an NIH grant.
Minimum Degree: Required PHD or equivalent
Minimum Qualifications
Position requires excellent organizational skills and research independence. Additionally, the candidate must have excellent verbal and written communication skills. Candidate must also be self-driven with the ability to work independently under moderate supervision as well as in a team environment.
Preferred Qualifications
Experience in mouse genetics, signal transduction, animal surgeries and molecular/cell biology preferred
Please send application with a statement of career goals, specific research interest, and curriculum vitae here
The laboratory of Dr. Shawn Liu at Columbia University is seeking a talented postdoc to study the epigenome in brain function and disorders using newly developed cutting-edge technology. Three major research directions are 1) CRISPR-based epigenome editing tool development; 2) Molecular basis of memory storage; 3) Tackle human disease by sculpting epigenome. We welcome highly motivated individuals with training in biology, chemistry, biophysics, and/or medicine. Experience in molecular neuroscience is preferred. We offer highly competitive salaries and benefits. Starting salary will be $60,000 per year. A generous benefits package that includes medical, dental, and vision coverage, as well as retirement savings and life insurance plans will be provided. Please check out additional information about ongoing research projects at our lab website (https://epibrain.info). Applicants should send your inquiry to Shawn Liu (sl4738@cumc.columbia.edu) along with your CV and names of references.
The laboratory of Dr Hynek Wichterle and the Project ALS Therapeutics Core at Columbia University seek a talented postdoc to develop new in vitro drug screening platforms for the identification of potential therapeutic agents for Amyotrophic Lateral Sclerosis (ALS). These screening platforms utilize human pluripotent stem cell derived motor neurons. Follow-up work to characterize the hits will include genetic and proteomic analyses.
Qualified candidates should have a strong background in human stem cell engineering, neuronal cell culture, molecular biology, and biochemistry. Experience with CRISPR and with Bioconductor or similar 'omic analysis pipelines is strongly preferred. Candidates should be able to work in an organized and independent manner, and should have excellent written and oral communication skills.
This position is part of the Project ALS Therapeutics Core at Columbia University, where our goal is to identify and validate novel drug candidates for the treatment of ALS. Established through funding from Project ALS, The Core brings together a number of renowned motor neuron biologists and ALS clinicians at Columbia and fosters collaborations with external academic institutions and industry partners. This is an exciting opportunity to work at the interface of academia and biotech, and to be part of a collaborative effort to accelerate the treatment of ALS. More about the Core can be found here: http://projectalscore.org/
Starting salary will be $60,000 per year. Columbia offers all postdocs a generous benefits package that includes medical, dental, and vision coverage, as well as retirement savings and life insurance plans.