Trainee Opportunities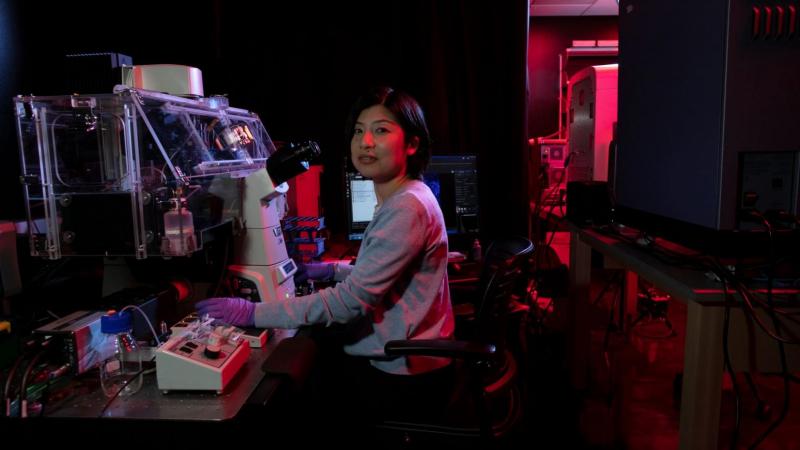 There is currently a postdoctoral research scientist position available in the Stem Cell and Cellular Models Platform in the Taub Institute for Research on Alzheimer's Disease and the Aging Brain. The Platform, directed by Dr. Andrew Sproul, serves as a proactive resource to help generate human pluripotent stem cell (PSC) models of Alzheimer's disease (AD) and other neurodegenerative diseases, with a large focus on late-onset AD (LOAD). LOAD risk factors, and other genomic modifications, will be knocked into control PSC backbones using CRISPR/Cas9 technology. These isogenic PSC lines will subsequently be differentiated into disease-relevant cell types in both monolayer and organoid formats for functional assays. Differentiation strategies include overexpression of transcription factors by lentiviral transduction. As these are very collaborative projects with other research groups within the Taub Institute, good communication skills are essential for this position. In addition, leadership and strong organizational skills are required, as the postdoctoral scientist will help manage the day-to-day operations of the Platform and technicians, in coordination with the lab manager. While the primary focuses of the position are to assist with and help manage collaborative projects, as well as to help translate/develop new differentiation protocols, the postdoctoral scientist will also lead more mechanistic studies driven by Dr. Sproul. There is potential for internal advancement.
Responsibilities
Conduct research in an independent manner
Lead multiple collaborative projects in parallel
Assist in running the Platform by helping to supervise and guide technicians and research assistants
Assist in manuscript and grant writing
Minimum Qualifications
PhD in a biological discipline with cell culture and molecular biology experience.
Preferred Qualifications
Preference will be given to candidates with stem cell, primary neuronal culture, or genome editing experience.
Funded post-doctoral positions are available in the Shen laboratory at Columbia University Medical Center to investigate the molecular mechanisms of genitourinary development and tumorigenesis. We are a dynamic, highly-collaborative group that investigates research topics at the interface of developmental, stem cell, and cancer biology (https://www.genetics.cumc.columbia.edu/research-labs/shen-lab). We are seeking highly-motivated applicants with a commitment to excellence for studies in the following areas:
Prostate organogenesis, stem/progenitor cells, and lineage specification. We use genetically-engineered mouse models. single-cell analyses, and systems biology approaches to understand development, regeneration, and repair of the normal prostate. (Wang et al. (2009) Nature 461: 495-500 PMID: 19741607; Toivanen et al. (2016) Stem Cell Rep. 6: 660-667 PMID: 27117783; Talos et al. (2017) Nat. Comm. 8: 14662 PMID: 28429718; Shibata et al. (2020) Stem Cell Rep. 15: 1026-1036 PMID 33176121; Crowley et al. (2020) eLife 9: e59465 PMID 32915138)
Prostate cancer initiation, progression, and castration-resistance. We use mouse models, organoid culture, and human tissue samples to elucidate cell types of origin as well as molecular mechanisms of prostate tumorigenesis (Wang et al. (2013) Nat. Cell Biol. 15: 274-283 PMID: 23434823; Wang et al. (2014) Cell Rep. 8: 1339-1346 PMID: 25176651; Chua et al. (2014) Nat. Cell Biol. 16: 951-961 PMID 25241035; Zou et al. (2017) Cancer Discov. 7: 736-749 PMID 28400434; Chua et al. (2018) eLife 7: e28768 PMID: 29334357)
Molecular mechanisms of bladder cancer. We use human patient-derived organoid and xenograft models to analyze clonal evolution, drug response, and metastasis in bladder cancer (Lee et al. (2018) Cell 173: 515-528 PMID: 29625057)
Interested candidates should have a Ph.D. or M.D. degree with a strong background in stem cell biology, developmental biology, and/or cancer research. Expertise with mouse models, organoid culture, imaging, single-cell sequencing, and/or computational biology would be advantageous.
To apply, please send a CV together with a description of research experience and interests, as well as the names of three references to:
Michael M. Shen, Ph.D.
Departments of Medicine, Genetics & Development,
Urology, and Systems Biology
Herbert Irving Comprehensive Cancer Center
Columbia University Medical Center
1130 St. Nicholas Ave., Room 217B
New York, NY 10032
E-mail: mshen@columbia.edu.