Trainee Opportunities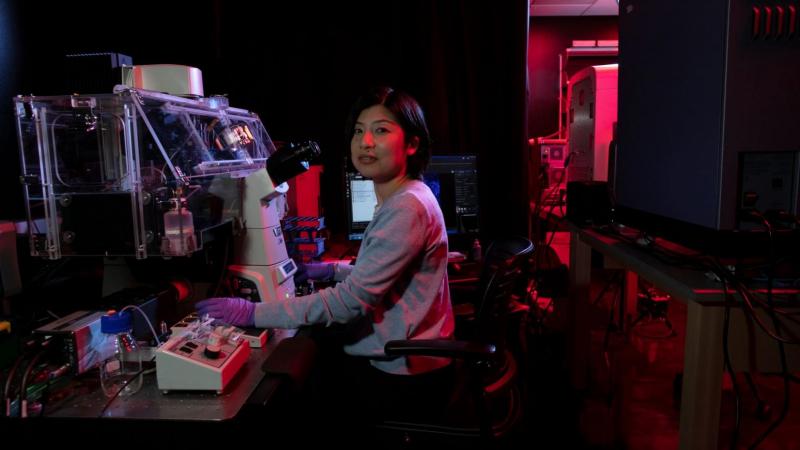 The Hargus lab (http://www.columbianeuroresearch.org/taub/faculty-hargus.html) at the Taub Institute and at the Department of Pathology and Cell Biology at Columbia University is looking for a highly motivated and driven postdoctoral research fellow with strong interest in stem cell biology, neural development and neurodegenerative diseases. We use differentiated human induced pluripotent stem cells to identify mechanisms leading to neuronal degeneration in frontotemporal dementia and Alzheimer's disease. This NIH-funded research project will include application of in vitro disease modelling techniques such as neuron-microglia co-cultures and single cell RNA sequencing as well as transplantation of differentiated stem cells into mice. The position is available full-time. Career development including attendance at conferences is strongly supported.

Application:
Applications should contain the following documents:
A curriculum vitae
Cover letter with a description of past research experience and future interests
Name and addresses of references
Contact:
Gunnar Hargus, MD PhD
Assistant Professor of Pathology and Cell Biology Columbia University Irving Medical Center Black Building BB-1208
650W 168th Street
New York, NY, 10032
Tel.: 212-304-7874
E-mail: gh2374@cumc.columbia.edu
Summary Description
A full-time postdoctoral research scientist position is available in the lab of Mildred Embree, DMD, PhD, MS, in the College of Dental Medicine at the Columbia University Irving Medical Center campus in the field of stem cell biology and regenerative medicine. The project entails defining the cellular mechanisms regulating stem cells in cartilage development and osteoarthritis. The project also involves determining therapeutic mechanisms underlying a novel, osteoarthritis drug for cartilage regeneration. The post-doctoral research scientist will collaborate with a multi-disciplinary team consisting of clinicians and basic researchers in the College of Physicians and Surgeons, College of Dental Medicine and outside institutions. This project is under sponsorship of an NIH grant.
Minimum Degree: Required PHD or equivalent
Minimum Qualifications
Position requires excellent organizational skills and research independence. Additionally, the candidate must have excellent verbal and written communication skills. Candidate must also be self-driven with the ability to work independently under moderate supervision as well as in a team environment.
Preferred Qualifications
Experience in mouse genetics, signal transduction, animal surgeries and molecular/cell biology preferred
Please send application with a statement of career goals, specific research interest, and curriculum vitae here