Leadership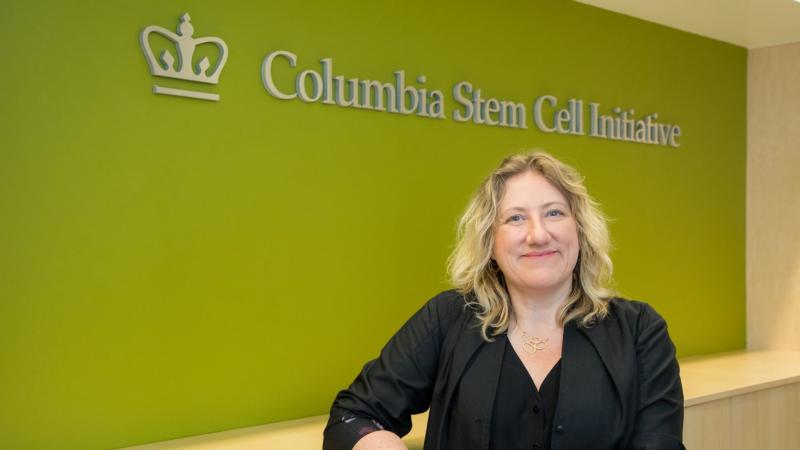 Letter from CSCI Director: 2019-2020 Year in Review
Dear colleagues,
A rather difficult task, this year, to write this letter and describe what happened during the third year of existence of the Columbia Stem Cell Initiative (CSCI). Certainly, some very good things with the continued growth of the program and exciting new faculty recruitments, but also the effect of the ongoing COVID-19 pandemic that has for the past 6 months impacted every aspect of our personal and professional life and forced many changes and tragic losses.
CSCI Year 3 – A Recap
CSCI remains a very attractive beacon on campus for the dynamism of its community life, the diversity and interest of its scientific programming and the excellence of its core facilities. Our faculty membership has grown by ~20% compared to last year, with now 34 full members and 25 affiliated members on record. We have maintained a robust programmatic for the year (September 2019 to June 2020), which upon transition to a virtual setup in April include 8 presentations by invited guest speakers for our monthly seminar series, 22 work-in-progress (WIP) sessions featuring presentations by 38 trainees, as well as informal in-person events including 5 monthly happy hours and our annual Holiday Party. During the first part of the year, we held what I now would like to call our "traditional" activities with the selection of Drs. Christoph Anacker, Dieter Egli and Kimara Targoff  as recipients of the 2nd round of CSCI Seed Fund Grants, our lottery for NYSCF annual meeting complimentary attendance, and our annual scientific photo contest with the unveiling during our 2019 Holiday Party of the three selected pictures by Dario Sirabella/Achchhe Patel/Barbara Corneo from the Stem Cell Core, Maria Caterina De Rosa from the Doege lab, and Sagar Patil/Seungmae Seo from the Mace lab.
During the shutdown period, we held a couple of virtual happy hours and a more extensive Wednesday Wellness exercise series that helped many of us adjust to our new normal and remote interactions. Special thanks to Lalena Luna for spearheading those virtual activities and to Dr. Lei Ding, Oakley Olson and Danielle Baum for successfully transitioning the WIP talks to a virtual format that remained very interactive. Since the partial reopening, we have all worked hard to provide a safe and productive work environment within CSCI and our two core facilities, Stem Cell Core and Flow Cytometry Core, which have never been busier helping all of you continue your work. All of the credit goes to Dr. Barbara Corneo and Michael Kissner for their and their teams' relentless efforts adapting to our changing work environment. We also had to postpone some of our planned activities like our 2nd annual retreat now rescheduled on April 8-9 2021, and our 3rd round of CSCI Seed Fund Grants that will finally be announced in September 2020.
Despite all the complexities of this traumatic year, we had another very successful recruitment season with a combination of in-person interview visits in January and virtual return visits in March. I am glad to announce the recruitment of Dr. Chia-Wei Chen, PhD, who will join CSCI in January 2021 as an Assistant Professor in the Department of Genetics & Development, and Dr. Aaron Viny, MS/MD, who is joining CSCI in September 2020 as an Assistant Professor in the Division of Hematology/Oncology, Department of Medicine. Both will have their laboratories located in the CSCI headquarters on the 11th floor of the
William Black Building. Chia-Wei's work focuses on the interface of nutritional and transcriptional regulatory networks in adult stem cells, in particular intestinal stem cells, to study metabolism as a cell-fate determinant in the contexts of tissue regeneration, plasticity, and oncogenic transformation. Aaron's goal is to create a comprehensive translational research program to study the mechanistic and functional role of altered chromatin structure and cohesin complexes in transcriptional regulation of both normal and malignant hematopoietic stem cells. I encourage you to read more about our two new exciting CSCI faculty recruits on the website, and to reach out to them to welcome them in the community.
CSCI Year 4 - Looking Ahead
For the next academic year (September 2020 – June 2021), my focus will be to remain flexible to keep adapting to our evolving health crisis as well as continue building CSCI as a premier and inclusive stem cell program that is attractive to both Columbia faculty and new recruits at our institution. We have several rescheduled activities to look forward, including our 3rd round of CSCI Seed Funds and the reports from our first round of grantees, our 2nd scientific retreat, as well as another full season of monthly e-seminars by leading stem cell experts and exciting WIP e-talks by our trainees. We are not planning any new recruitment, focusing instead in integrating our recently hired junior PIs, although CSCI remains involved at the university level to bring new talents and exciting research program relevant to the stem cell community. A clear focus for the upcoming year will be to start building our own NIH training grant to support CSCI trainees, updating some obsolete technology in our Flow Cytometry Core Facility, and resuming our initial fundraising efforts that were halted by the pandemic. Again, I cannot stress enough how much your participation has been key for CSCI success, and how your involvement is vital for CSCI future.
I would like to conclude by welcoming in our stem cell community two recent senior recruits at Columbia, Dr. Kristin Baldwin (Department of Genetics & Development), a leading neuroscience researcher using pluripotent stem cells to model and study epigenetic changes occurring in the brain genome and the cardiovascular system, and Dr. Jianlong Wang (Columbia Center for Human Development), a leading stem cell biologist investigating the molecular mechanisms underlying cellular plasticity in various cultured stem cells and developmental stages. I am much looking forward to the impact of their work on the directions of CSCI. I also would like to take the time to thank two departing CSCI members, Drs. Benjamin Ohlstein and Joji Fujisaki, who have left Columbia University for other scientific horizons and will be missed.
I wish you a safe and productive year ahead and look forward continuing developing CSCI with all of you.
Sincerely,
Emmanuelle