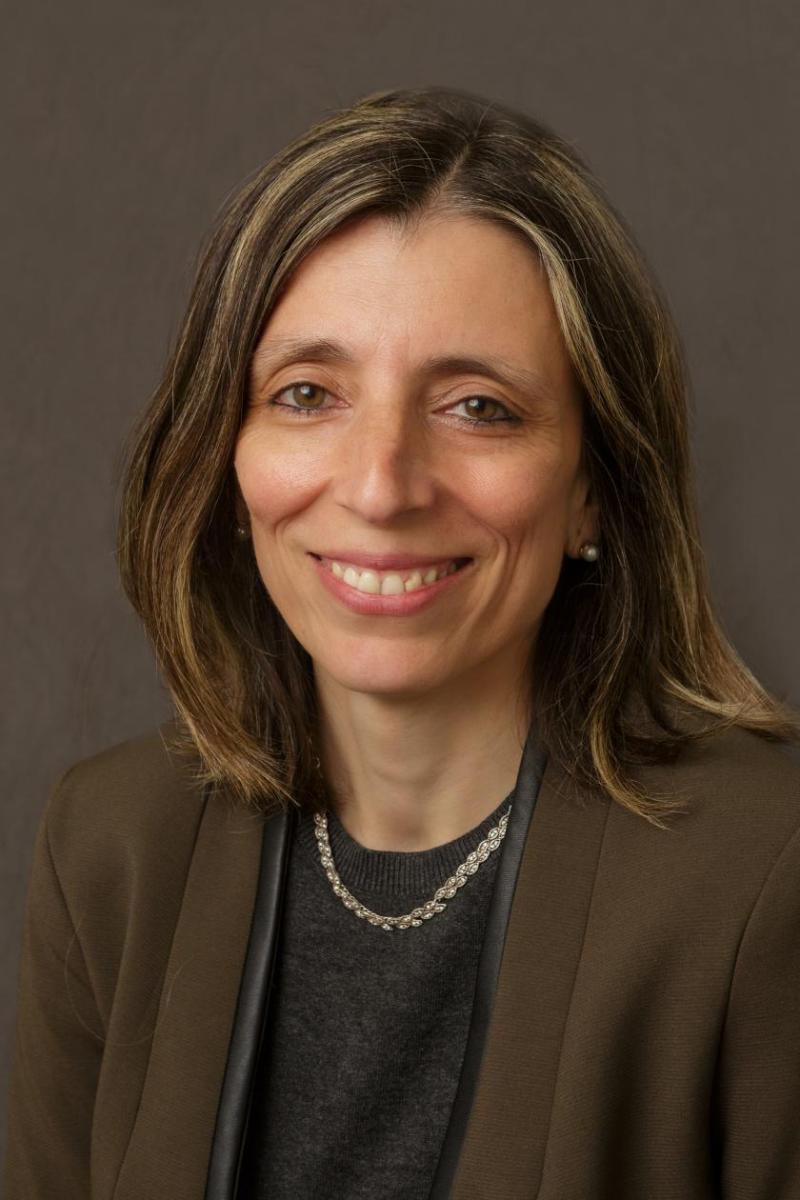 Overview
Administrative Titles
Professor, Department of Physiology & Cellular Biophysics
Research
The purpose of the research in the laboratory is to examine the role of the stromal marrow niche in hematopoietic stem cell (HSC) fate with a particular emphasis in the development of myelodysplasia (MDS) and acute myeloid leukemia (AML). Specifically, we are exploring how extrinsic factors triggered from the bone marrow stroma microenvironment can affect growth of disease initiating stem cells in MDS or AML as well as the transformation of MDS to AML. We are interested in identifying the mechanisms and the lineage-specific stage at which osteoblasts and other cells of the bone marrow microenvironment interact with HSCs to induce or select for genetic alterations in them that transform them to malignant cells, the specific HSC functions that they are affecting and the molecular pathways that mediate the interactions between the two cell types.
Research Interests
Identify hematopoietic stem cell intrinsic and extrinsic mechanisms, the later induced by mesenchymal stem cells, which promote transformation of MDS to AML by integrating genome-wide genomic and transcriptomic approaches in patients with MDS and AML
Examine if similar molecular events are observed in disease initiating pre-MDS stem cells and how they affect transformation to malignant cells.
Characterize the molecular nature of the cross-talk pathways between leukemia stem cells and mesenchymal stem cells or osteoblasts that affect engraftment and progression of AML. Use this knowledge to delineate the expression of novel markers of interest in MDS/AML cells and stromal cells from MDS and AML patients.
Use specific AML models to study how leukemia stem cells remodel mesenchymal stem cells to promote their engraftment and proliferation.
Trace the identity of stoma cells and how their functions change during MDS development and transformation to AML.
Test therapeutic approaches targeting pathways emanating from the stroma cells and influencing disease progression.
Grants
TARGETING THE BONE MARROW NICHE TO TREAT MDS AND AML (Private)

Nov 1 2019 - Oct 31 2022
CELGENE - KOUSTENI LPA (Private)

Jun 1 2019 - May 30 2022
MOLECULAR BASIS OF THE INHIBITORY EFFECTS OF ATRA ON OSTEOBLAST-INDUCED MDS/AML (Federal Gov)

Sep 16 2019 - Aug 31 2020
GENETIC CHARACTERIZATION OF OSTEOBLAST-INDUCED LEUKEMIAS (Federal Gov)

Sep 1 2016 - Jun 30 2020
HORMONES: BIOCHEMISTRY AND MOLECULAR BIOLOGY (Federal Gov)

Jul 1 2015 - Jun 30 2020
THE DIALOGUE BETWEEN BONE AND THE BRAIN: ENDOCRINE AND MOLECULAR BASES (Federal Gov)

Aug 1 2010 - Apr 30 2020
BIOLOGY AND THERAPEUTIC TARGETING OF THE CROSSTALK BETWEEN MDS AND STROMAL CELLS: ELUCIDATING THE INTERACTIONS AND IDENTIFYING CLINICAL TARGETS (Private)

Sep 1 2017 - Aug 31 2019
BONE PROPERTIES IN HYPOPARATHYROIDISM: EFFECT OF PTH (Federal Gov)

Dec 1 2004 - Jun 30 2017
OSTEOPOROSIS IN HIV INFECTED POSTMENOPAUSAL WOMEN (Federal Gov)

Jul 1 2010 - Jun 30 2016
TARGETING THE OSTEOBLAST IN ACUTE MYELOGENOUS LEUKEMIA (Private)

Dec 1 2013 - Nov 30 2015
REGULATION OF BONE MASS BY PATHWAYS CONTROLLING LIFESPAN EXTENSION (Private)

Jan 1 2010 - Dec 31 2014
A POTENT ANTI-DIABETIC HORMONE DERIVED FROM OSTEOLASTS (Private)

Dec 11 2012 - Dec 10 2014
PRIMARY HYPERPARATHYROIDISM (Federal Gov)

Jul 1 1984 - Aug 31 2014
SIRTUIN/FOXO SIGNALING IN THE REGULATION OF BONE MASS (Federal Gov)

Sep 15 2008 - Apr 30 2014
DETECTING INTERACTIONS BETWEEN OSTEOBLASTS AND LEUKEMIA BLAS TS (Private)

Dec 1 2008 - Nov 30 2010