Claudia A. Doege, MD
Associate Professor of Pathology and Cell Biology at CUMC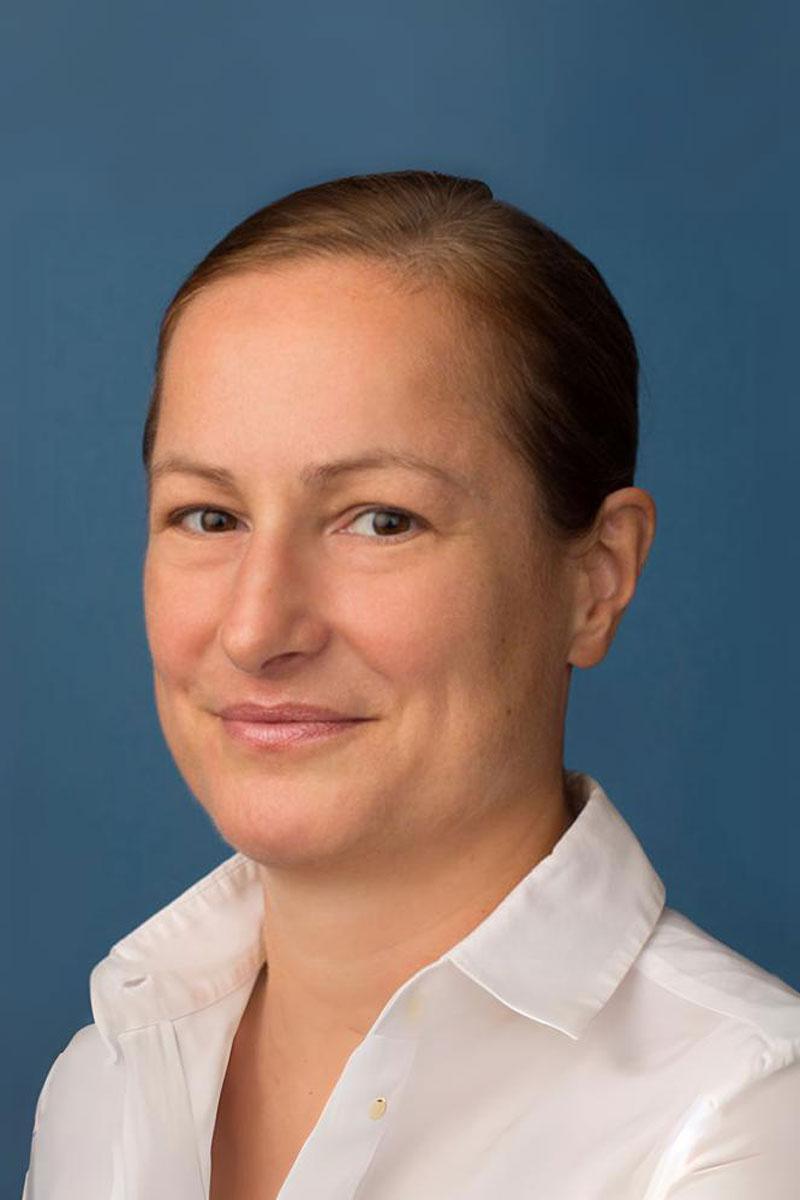 Overview
Academic Appointments
Associate Professor of Pathology and Cell Biology at CUMC
Credentials & Experience
Education & Training
MD, 1998 Humboldt University, Faculty of Medicine (Germany)
Committees, Societies, Councils
International Society of Stem Cell Research
Society for Neuroscience
Honors & Awards
2013 - Keystone Symposium (Stem Cell Regulation, Alberta, Canada) Travel Award
Research
Patient-specific hypothalamic neurons to elucidate human obesity
Obesity arguably accounts for the greatest proportion of illness, incapacity, and societal cost of any single health problem in the U.S. Upwards of 60% of risk variance for obesity is genetically conveyed. And the majority of the known obesity-related genes are expressed in the brain, acting in part through hypothalamic neurons affecting food intake. Access to human neuro-cellular model systems is critical to gaining insights into the molecular neurophysiology of body weight regulation in humans. The Doege lab utilizes patient-specific hypothalamic neurons to elucidate the molecular mechanisms of human monogenic obesity (e.g., melanocortin-4 receptor deficiency). These studies may ultimately lead to the development of novel therapeutic strategies for human obesity.
Our focus is on:
1) The creation of a series of human hypothalamic cell types from patient-specific induced pluripotent stem cells (iPSC).
2) The investigation of the molecular mechanisms underlying monogenic forms of obesity.
3) The identification of modifiers of monogenic obesity that reduce penetrance.
To address these questions, we employ stem cell-based approaches (patient-specific iPSC, in vitro differentiation into specific hypothalamic neuron subtypes), genome-editing tools such as CRISPR, whole-exome/genome sequencing, single-cell whole-transcriptome sequencing, cell biology and biochemical approaches.
Research Interests
Genome editing
Human stem cell-derived hypothalamic neurons
Molecular mechanisms of human obesity
Patient-specific disease modeling
Selected Publications
Wang, L., Sui, L., Panigrahi, S. K., Meece, K., Xin, J., Kim, J., Gromada, J., Doege, C. A., Wardlaw, S. L., Egli, D. & Leibel, R.L. (2017). PC1/3 deficiency impacts pro-opiomelanocortin processing in human embryonic stem cell-derived hypothalamic neurons. Stem Cell Reports, S2213-6711(16)30311-3. PMID: 28132887
Doege, C.A., Inoue, K., Yamashita, T., Rhee, D.B., Travis, S., Fujita, R., Guarnieri, P., Bhagat, G., Vanti, W.B., Shih, A., Levine, R.L., Nik, S., Chen, E.I., & Abeliovich, A. (2012). Early-stage epigenetic modification during somatic cell reprogramming by Parp1 and Tet2. Nature, 488(7413), 652-655. PMID: 22902501
Doege, C. A. & Abeliovich, A. (2014). Dementia in a dish. Biological Psychiatry, 75(7), 558-564. PMID: 24629668
Abeliovich, A. & Doege, C. A. (2009). Reprogramming therapeutics: iPS cell prospects for neurodegenerative disease. Neuron, 61(3), 337-339. PMCID: PMC3659427
Andang, M., Moliner, A., Doege, C.A., Ibanez, C.F., & Ernfors, P. (2008). Optimized mouse ES cell culture system by suspension growth in a fully defined medium. Nature Protocols, 3, 1013-1017. PMID: 18536648
Burri, L., Varlamov, O., Doege, C.A., Hofmann, K., Beilharz, T., Rothman, J.E., Söllner, T.H., & Lithgow, T. (2003). A SNARE required for retrograde transport to the endoplasmic reticulum. Proceedings of the National Academy of Sciences of the United States of America, 100(17), 9873-9877. PMCID: PMC187870
Varlamov, O., Volchuk, A., Rahimian, V., Doege, C.A., Paumet, F., Eng, W.S., Arango, N., Parlati, F., Ravazzola, M., Orci, L., Söllner, T.H., & Rothman, J.E. (2004). i-SNAREs: inhibitory SNAREs that fine-tune the specificity of membrane fusion. The Journal of Cell Biology, 164(1), 79-88. PMCID: PMC2171956
Doege, C.A., Kerskens, C.M., Romero, B.I., Brunecker, P., Junge-Hulsing, J., von Pannwitz, W., Muller, B., & Villringer, A. (2003) Assessment of diffusion and perfusion deficits in patients with small subcortical ischemia. American Journal of Neuroradiology, 24(7), 1355-1363. PMID: 12917127
Doege, C.A., Tavakolian, R., Kerskens, C.M., Romero, B.I., Lehmann, R., Einhaupl, K.M., & Villringer, A. (2001) Perfusion and diffusion magnetic resonance imaging in human cerebral venous thrombosis. Journal of Neurology, 248(7), 564-571. PMID: 11517997
Doege, C.A., Kerskens, C.M., Romero, B.I., Brunecker, P., Junge-Hulsing, J., Muller, B., & Villringer, A. (2000) MRI of small human stroke shows reversible diffusion changes in subcortical gray matter. Neuroreport 11(9), 2021-2024. PMID: 10884064