Christopher D. Makinson, PhD
Assistant Professor of Neurological Sciences (in Neurology, and the Institute of Genomic Medicine)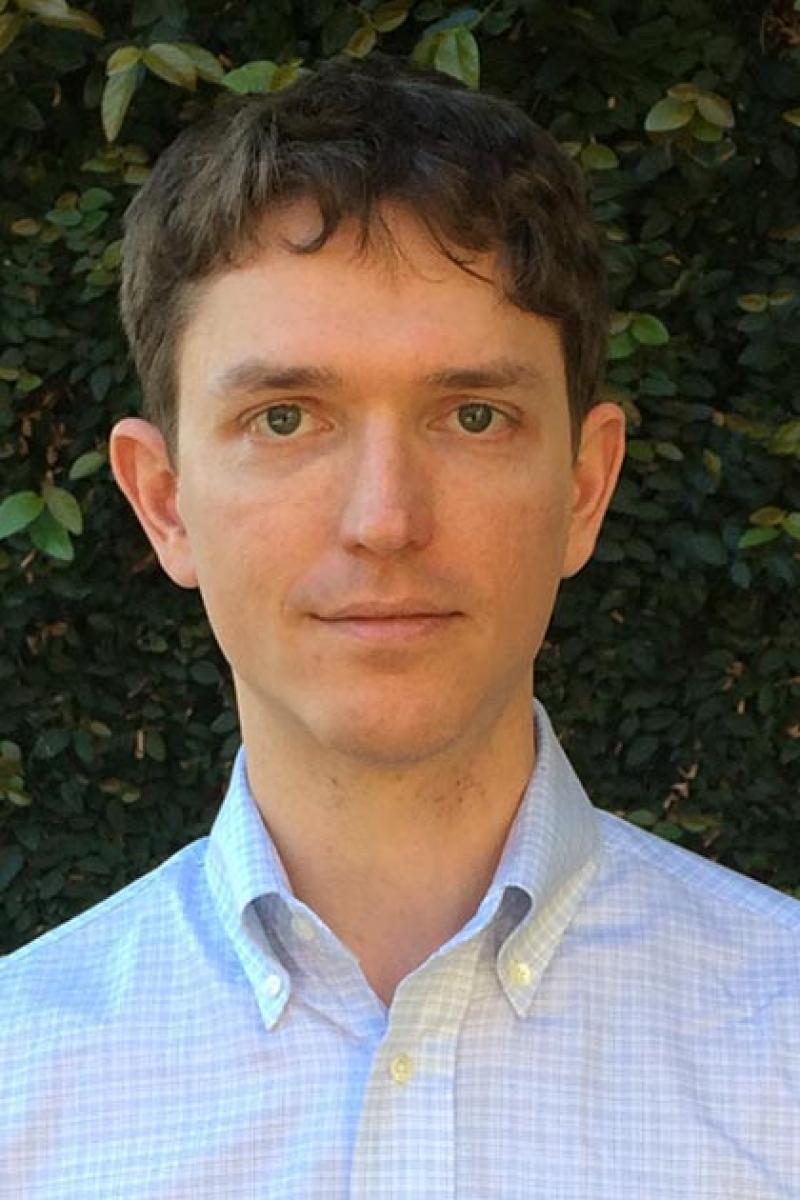 Overview
Academic Appointments
Assistant Professor of Neurological Sciences (in Neurology, and the Institute of Genomic Medicine)
Credentials & Experience
Education & Training
BS, 2007 Wake Forest University, NC
PhD, 2013 Emory University, GA
Fellowship: 2020 Stanford University, CA
Honors & Awards
Alice Bohmfalk Charitable Trust Research Award, 2020

NIH/NINDS Pathway to Independence Award K99/R00 1K99NS104215,

2018 – 2023

American Epilepsy Society/Wishes for Elliot Postdoctoral Fellowship,

2016 – 2017

Epilepsy Foundation Postdoctoral Fellowship,

2014

NIH Individual National Research Service Award (NRSA) F31NS074717,

2011 – 2013

Howard Hughes (HHMI) Research Partner Program Fellow,

2011 – 2013
Research
The Makinson lab takes a multi-modal approach to understand the complex relationships between early developmental genetic impairments and evolving disease phenotypes. Using genome engineering, we introduce clinically-relevant variants into mice and human induced pluripotent stem cells (hiPSC) to generate rodent and human brain organoid models of neurological and neuropsychiatric disease. We then use these rodent and human models to probe the resulting gene expression and neurophysiological impairments that result. From these studies we design targeted manipulations to identify the most relevant points of impairment, potential targets for therapeutic interventions, and often in the process we uncover unexpected roles of these genes in normal/typical brain development.
One area of particular interest for our lab is epilepsy which is a devastating neurological disorder that is characterized by the occurrence of spontaneous seizures. Seizures, which fundamentally reflect hyperexcitability in neural networks, manifest at the cellular, simple microcircuit, and the systems level and are captured well by diverse model systems. This allows us to probe the consequences of epilepsy-related variants at multiple levels of complexity and to make comparisons across rodent and human cell model systems. This paradigm enables us to uncover the most fundamental aspects of a given gene's functions in shaping brain activity, its role in pathogenesis, and its place within the larger, often complex, genetic risk architecture.
Selected Publications
Elleman, A.V., Devienne G.D., Makinson, C.D., Haynes A.L., Huguenard, J.R., Du Bois J., Precise spatiotemporal control of voltage-gated sodium channels by photocaged saxitoxin. bioRxiv 2020.11.18.389130; doi: https://doi.org/10.1101/2020.11.18.38913
Gordon, A., Yoon, S., Tran S.S., Makinson, C.D., Park Y.J., Andersen, J., Valencia, A.M., Horvath, S., Xiao, X., Huguenard, J.R., Pasca, S.P., Geschwind, D.H., Long term maturation of human cortical organoids matches key early postnatal transitions. Nature Neuroscience, (2021).
Wong, J.C., Makinson, C.D., Lamar, T., Cheng, Q., Wingard, J.C., Terwilliger, E.F., Escayg, A. Selective targeting of Scn8a prevents seizure development in a mouse model of mesial temporal lobe epilepsy. Scientific Reports, 8:126 (2018).
Birey, F.*, Andersen, J.*, Makinson, C.D.*, Islam, S., Wei, W., Huber, N., Fan, H.C., Metzler, K.R.C., Panagiotakos, G., Thom, N., O'Rourke, N.A., Steinmetz, L.M., Bernstein, J.A., Hallmayer, J., Huguenard, J.R. & Pasca, S.P. Assembly of functionally integrated human forebrain spheroids. Nature, 545:54-59 (2017).
Makinson, C.D., Tanaka, B.S., Sorokin, J.M., Wong, J.C., Christian, C.A., Goldin, A.L., Escayg, A. & Huguenard, J.R. Regulation of thalamic and cortical network synchrony by Scn8a. Neuron, 93:1165-1179 (2017).
Makinson, C.D., Dutt, K., Lin, F., Papale, L.A., Shankar, A., Barela, A.J., Liu, R., Goldin, A.L. & Escayg, A. An Scn1a epilepsy mutation in Scn8a alters seizure susceptibility and behavior. Experimental Neurology, 275 Pt 1:46-58 (2016).
Pasca, A.M., Sloan, S.A., Clarke, L.E., Tian, Y., Makinson, C.D., Huber, N., Kim, C.H., Park, J.Y., O'Rourke, N.A., Nguyen, K.D., Smith, S.J., Huguenard, J.R., Geschwind, D.H., Barres, B.A. & Pasca, S.P. Functional cortical neurons and astrocytes from human pluripotent stem cells in 3D culture. Nature Methods, 12:671-678 (2015).
Makinson, C.D. & Huguenard, J.R. Attentional flexibility in the thalamus: Now we're getting SOMwhere. Nature Neuroscience, 18:2-4 (2015).
Makinson, C.D.*, Tanaka, B.S.*, Lamar, T., Goldin, A.L. & Escayg, A. Role of the hippocampus in Nav1.6 (Scn8a) mediated seizure resistance. Neurobiology of Disease, 68:16-25 (2014).